Jatka78
Theatre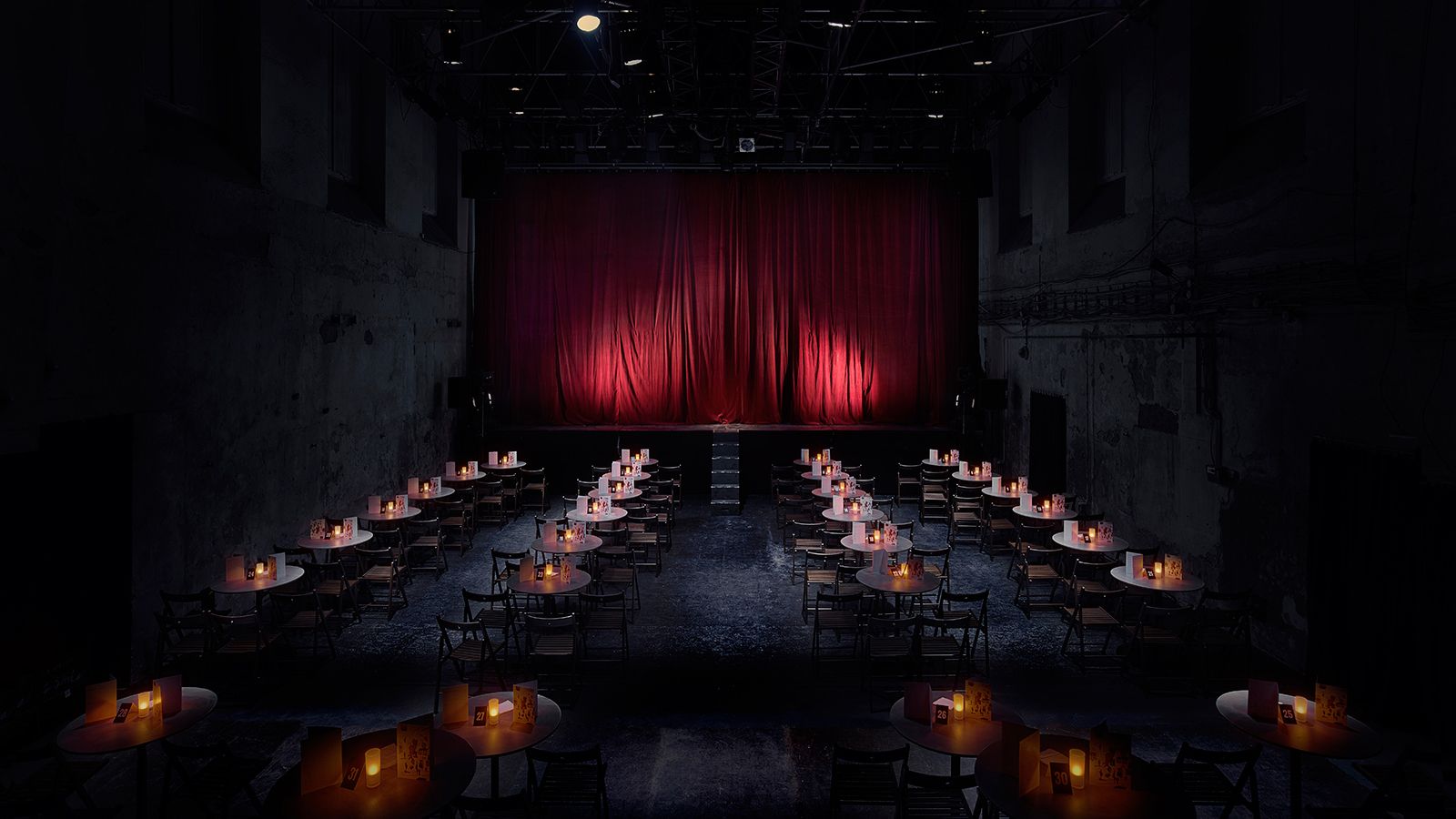 Jatka78, our home stage, is a place with ideal conditions for contemporary circus, dance, non-verbal, alternative and puppet theatre. In the Prague Market complex, in halls 7 and 8, you will find a multifunctional theatre hall, a small theatre, training hall, rehearsal room, gallery, bar and bistro. The Holešovice cultural zone is in the wider centre of Prague and is accessible both by public transport and car (parking in the market complex).
History
Having our own space where we could rehearse, practice and perform under a single roof was a long-term dream of our principle, Rosťa Novák Jr. Thanks to the support of our artistic friends, several months of work on the part of volunteers, and financial contributions from firms and individuals, we managed to turn it into reality. On 5 November 2014 we could start a two-month trial operation that would show us the way forward.
How you got Jatka78 kick-started
Between February and April 2015 we organised a crowdfunding campaign aimed at getting the money for partial construction alterations and the purchase of basic technical equipment allowing year-round operation. Jatka78 is a theatre created and based on the needs of people, the era and cultural society. We thank all who have supported us and the spectators for allowing us to develop this dream of ours.
#NakopniJatka
1,622 people contributed to the collected sum of CZK 2,421,090. Thank you!